Pure MedSpa
3143 Signature Ct.
Medford, OR 97504
Phone: (541) 200-2444
Tuesday–Friday: 9 a.m.–6 p.m.

The Clinic for Dermatology & Wellness
2924 Siskiyou Blvd, Suite 200
Medford, OR 97504
Phone: (541) 200-2777
Tuesday–Friday: 7:30 a.m.–5:30 p.m.

HALO® Laser Skin Rejuvenation
Have you heard of the HALO glow? Pure Medspa is proud to bring the acclaimed HALO laser skin resurfacing treatment to Medford, Oregon. With this innovative therapy, you can reverse years of sun damage and rebuild collagen and elastin for an intensely revitalized complexion.
HALO fractional laser skin resurfacing renews skin from deep within for a wide range of long-term complexion improvements. Your experienced provider will personally tailor your HALO treatment to your specific skin needs and aesthetic goals.
What Does HALO Laser Skin Resurfacing Treat?
HALO can improve:
Pore size
Hyperpigmentation
Sun damage
Fine lines and wrinkles
Age spots
Scars
Dullness
Rough texture
Uneven tone
It often works beautifully in combination with Forever Young BBL™, which further corrects sun damage and hyperpigmentation to give your skin an even more youthful glow.
How Does HALO Laser Skin Resurfacing Work?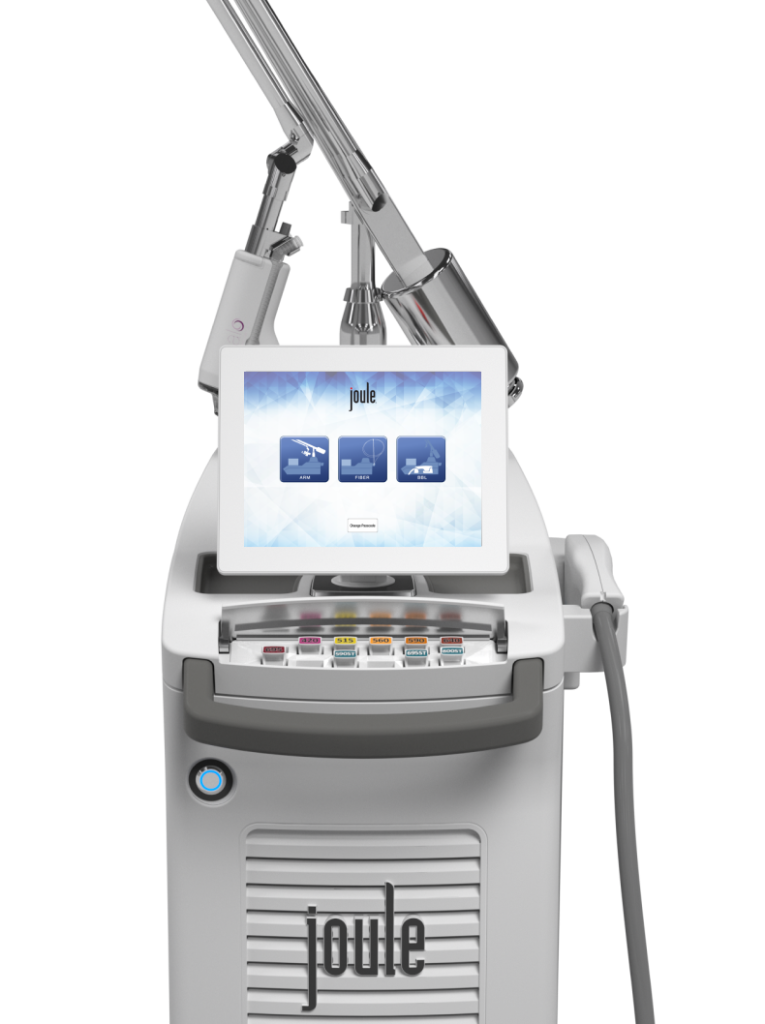 HALO is the world's first hybrid fractional laser, treating not just the skin's surface but also the deeper dermis for intense skin rejuvenation and impressive results—without the downtime of similar laser treatments.
HALO treatments use temperature-controlled dual laser technology to simultaneously treat both the outer layers and deeper layers of the dermis, actually rejuvenating your skin from within for intense skin renewal. HALO uniquely targets only a fraction of the skin, leaving a balance of treated and untreated skin to promote faster healing and an overall shorter amount of downtime compared to similar laser treatments.
How Much Does HALO Cost?
At our Medford medspa, the cost of HALO depends on the size of the treatment area and how many sessions you need. We will give you a personalized pricing estimate based on your treatment plan.
What Happens During a HALO Treatment?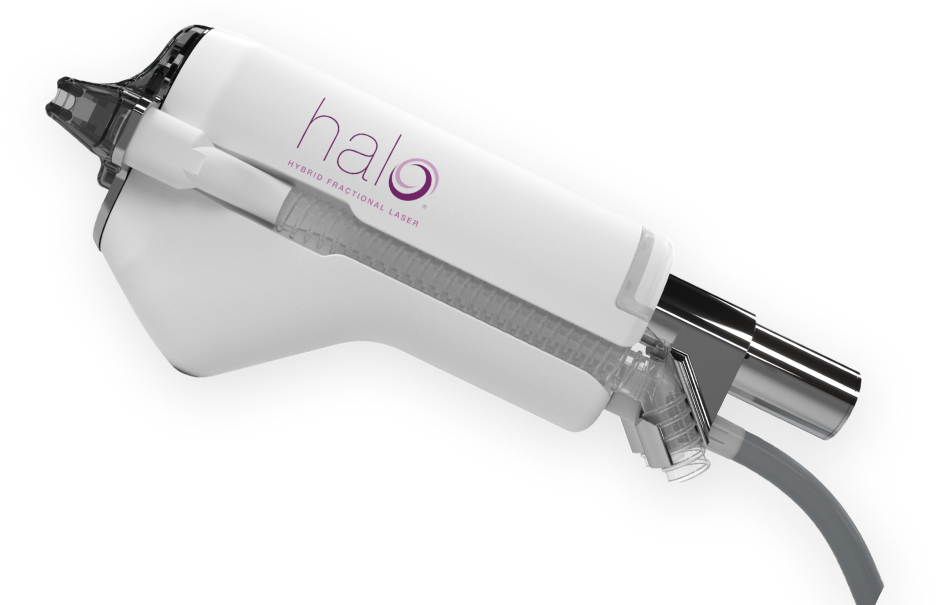 Your experienced laser technician will first numb your face and any other treatment areas with a topical anesthetic. They will then administer the HALO laser, creating thousands of tiny treatment channels in your skin to spur healing and new collagen growth. Immediately following your HALO session, your skin will look red and feel sunburned for about an hour. In the following week, the redness will fade into a brown patina before revealing a vibrant, intensely refreshed complexion.
How Much Downtime Do HALO Treatments Involve?
Because HALO treatments are tailored to each person, downtime can vary. With a mild HALO treatment, there may be a few days of skin irritation prior to seeing visible results. It's typically possible to wear light foundation as soon as one day after a mild treatment. Medium or intense HALO treatments can lead to a week or more of skin irritation, as your skin will need more time to renew naturally. We often advise people to expect at least a few days of social downtime after their HALO treatment.
How Long Do HALO Treatments Take?
From beginning to end, including pre- and post-treatment product applications, a HALO treatment typically takes about 90 minutes.
How Many HALO Treatments Will I Need?
Depending on your individual needs and aesthetic goals, we may recommend a series of treatments spaced 3 to 4 weeks apart to achieve maximum benefits.
Model
Maximize Your Experience:
Loyalty Programs & Specials
Get more from every visit! Explore our loyalty programs for exclusive offers and instant rewards. And check out our specials to access savings on your favorite medical spa treatments and skincare products.
Model
When Will I See My HALO Results & How Long Will They Last?
This depends on the intensity of your customized HALO treatment, but most people begin to see results within the first week after treatment. You can expect to see optimal results 2 to 3 weeks after your session, with improvements continuing in the months after treatment as your skin produces healthy new collagen.
Results are best maintained with daily at-home skin care and SPF 30 or higher sunscreen. Our experienced team will help identify the ideal products and skincare regimen for you.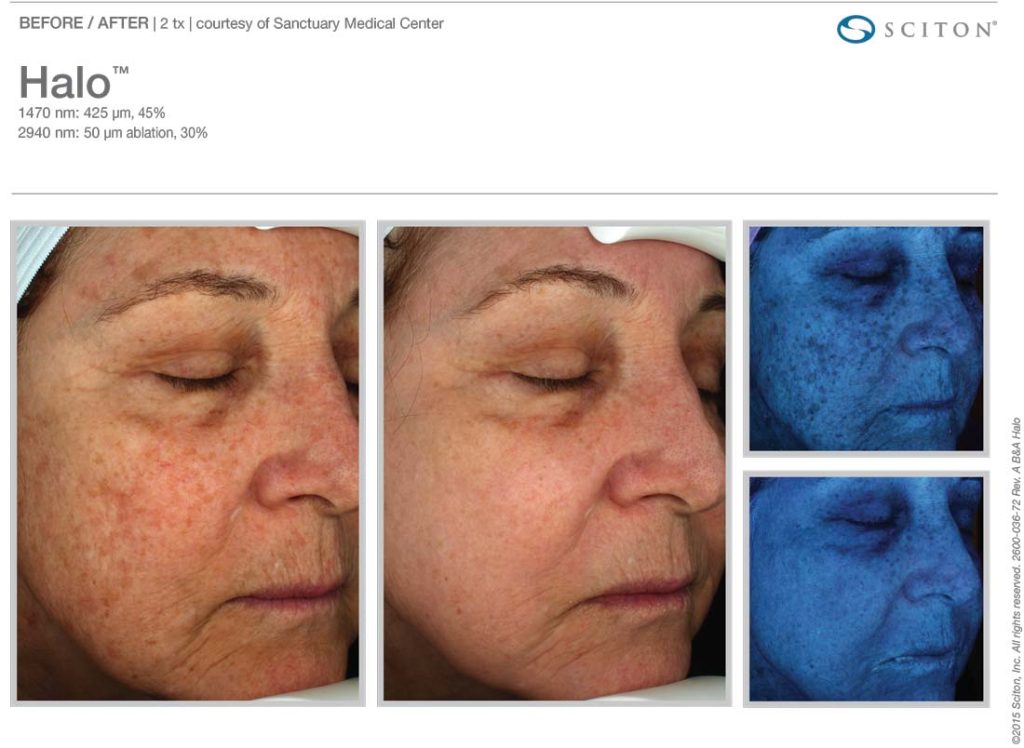 Your Best You Awaits
If you would like to learn more about rejuvenating your glow with HALO, please call (541) 200-2444 or book an appointment online. Pure Medspa welcomes people interested in HALO treatments from throughout the Rogue Region, including Southern Oregon and Northern California.
Meet


Your Providers

At Pure Medspa in Medford, OR, you can expect all the indulgence of a spa experience with all the medical expertise of a dermatology practice. Your provider team includes two trained and experienced dermatology specialists: Medical Director Dr. Kevin Wright, board-certified dermatologist, and Aesthetics Director Joe Gatti, PA-C. Using evidence-based treatments and techniques, they create customized results with safety, precision, and artistry.
Dr. Wright
Medical Director
Joe Gatti, PA‑C
Aesthetics Director